Kickstart 2023
---
Tournament Information
Date: October 17 - 20, 2023 (Tuesday-Friday)
Registration Deadline: Thursday September 12, 2023
Indoor Boarded
Entry Fee: $475
Divisions: Division 1 or lower
Location: Calgary Soccer Centre
# of games: 4 games (50 minute games)


Log into your member account and select 'Team Registration' from the main menu
Choose Season: Tournaments
Division: Kickstart
---
Photos
Submit your Kickstart 2023 photos and videos to office@mycwsa.ca or via direct message on instagram and facebook.
CWSA staff and board will also be gathering game footage and photos throughout the tournament.
Check out photos from Kickstart 2022 here and more photos and video on our Kickstart '22 highlight on instagram @calgarywomenssoccer
---
Alignment
Schedule
TBD - Games will be played in the evening between 6pm-11pm
---
Tournament Rules:
ROSTERS
How to check your roster to see who is registered (2 ways):
Go to www.mycwsa.ca --> Click on Kickstart 2023 (where the schedules are posted) --> Select your Pool --> Select your team --> below your team name, click on 'Roster' to view your current player roster (these rosters update automatically once per hour)
If you are registered as a Team Official to your team, or if you were the person that registered the team for the tournament you can view your roster through your RAMP login. Find out how here (Step 5).
---
TOURNAMENT PLAYER NETWORK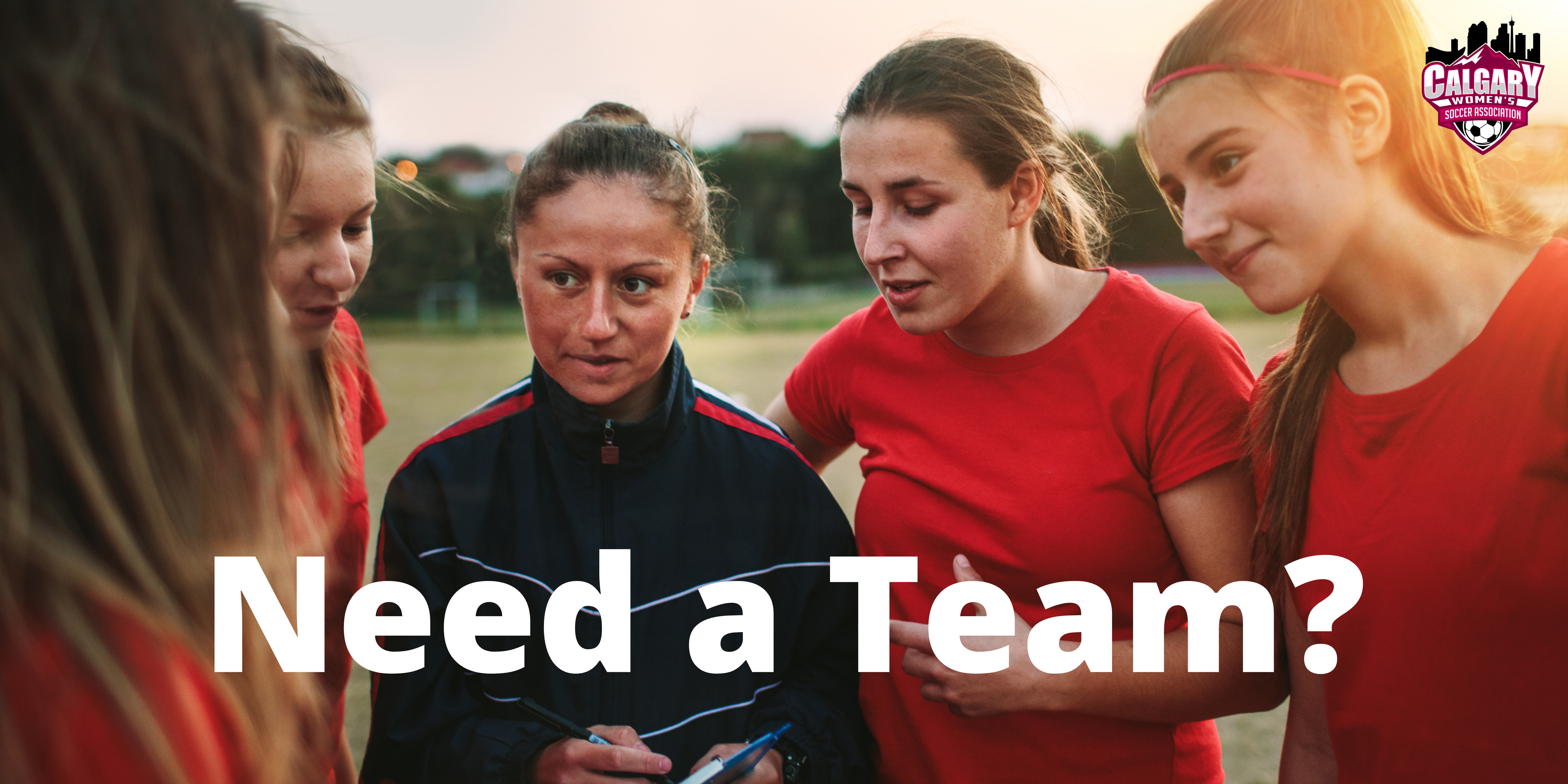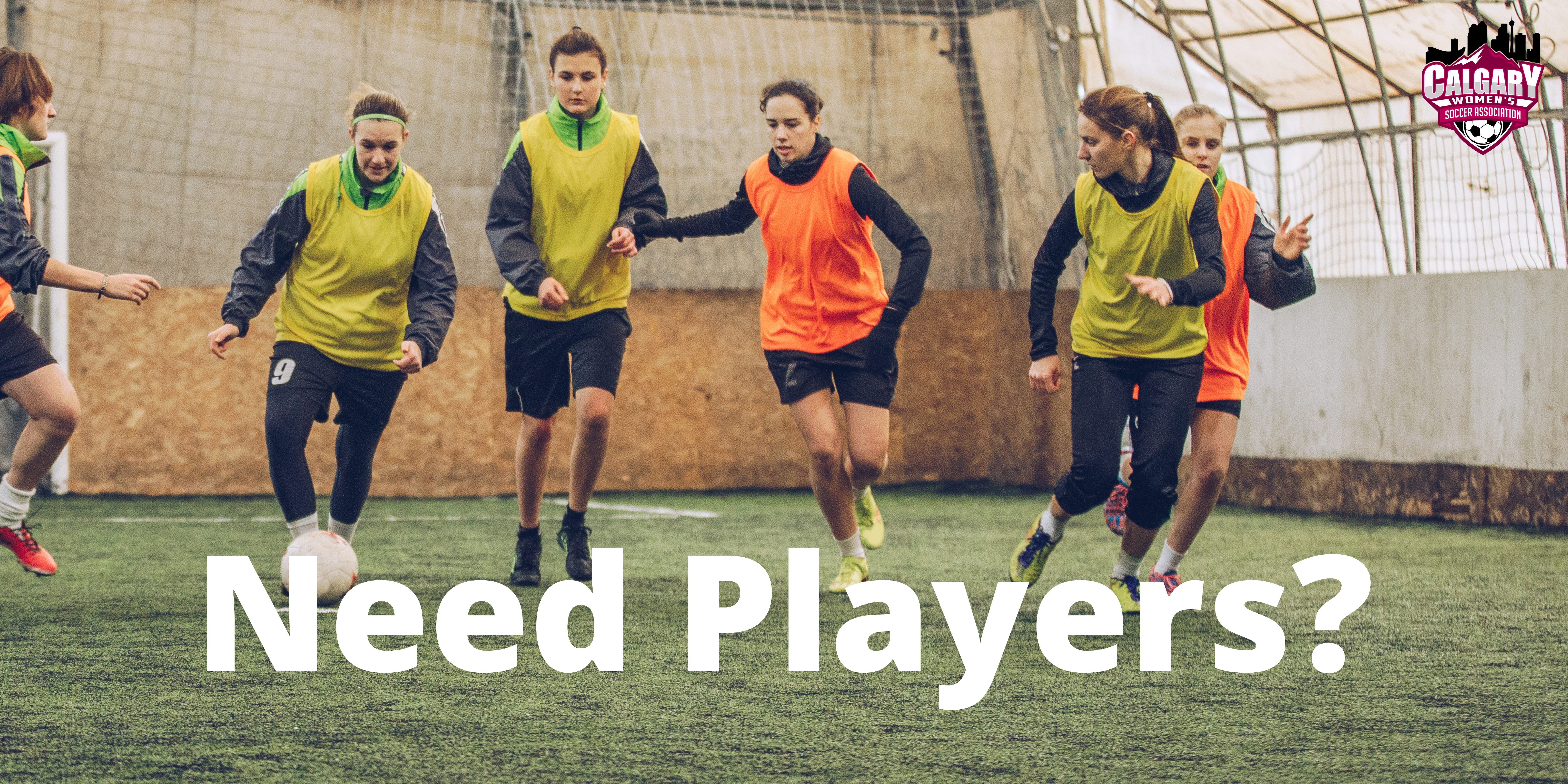 Sometimes we have individual players looking for a team or teams looking for players for our tournaments.
Email your player or team requests to office@mycwsa.ca
for player and team listings for CWSA's regular Indoor and Outdoor league, please check out our Player Network page.
Please be sure to include the following in your email:
Team looking for players

Team name
Age category (Open, O30, O40)
Division
Details (describe your team)

what positions do you need to fill (keeper, defence, midfielders, forwards, etc.)
How many players you are looking for
etc.

Contact Info (contact's name, email and/or phone number)

Players looking for a team

Your Name
Age Category you're able to/willing to play in (Open, O30, O40)
Division you're best suited to playing in
Details (describe yourself)

Your skill level
what position you play
etc.

Contact Info (contact's name, email and/or phone number)
---
Players Looking for a Team for Kickstart 2023
Name
Age Category (Open, O30, O40) &
Division/Skill Level
Details & Contact Info

Date Posted
MMDDYYYY

Krystal Scott

Open, Over 30 or Over 40

Played Div 3 open in outdoor

Looking to play with a team for the kickstart tournament (my own team was not able to register).

If an over 40 team is looking for kickstart, that's ideal as I want to see what it's like! but I would also join any team looking if they weren't over 40.

403-408-6576

10/04/2023
Sarah
OpenDiv 2-3

My normal team isn't putting in a team for the Kickstart tournament in October. I normally play defence (but can also play mid) in div 2/3 and am looking to play in the tournament.

If any teams are looking for a player, I'm available and interested.

My phone number is 587-998-1013 and email is Sarah.gerylo@gmail.com Thanks!

08/31/2023
Teams Looking for Players for Kickstart 2023
Age Category (Open, O30, O40)
&
Division
Team Name
Details
&
Contact Info

Date Posted

(MMDDYYYY)