Spring Cup 2020
---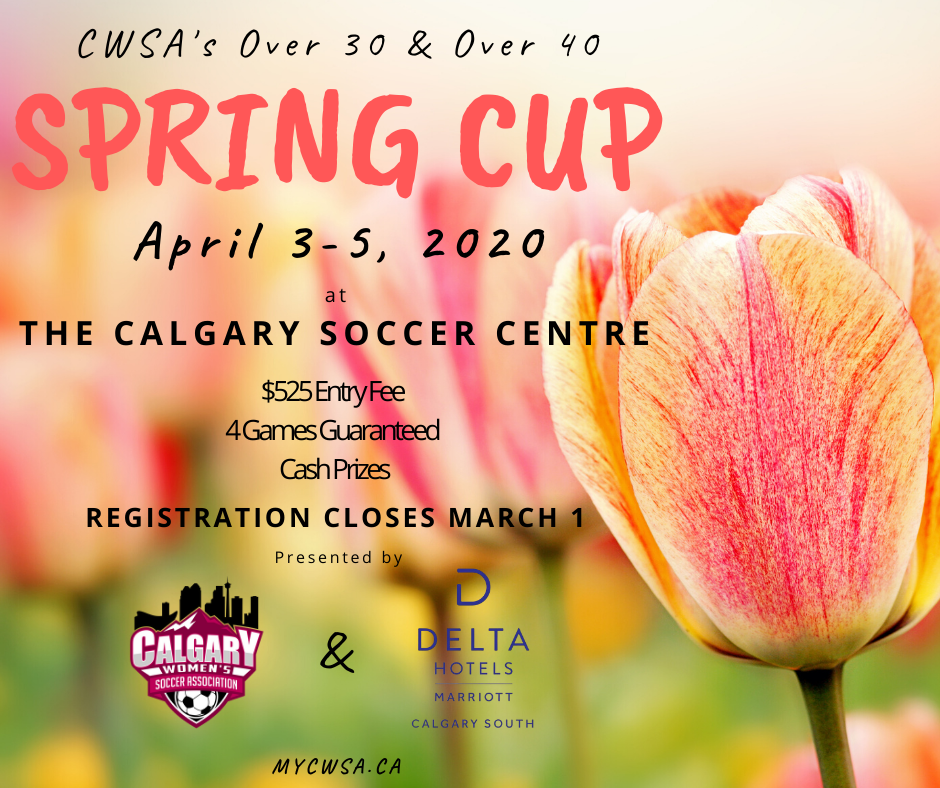 ---
TEAM REGISTRATION OPENS
JANUARY 27, 2020
DEADLINE TO REGISTER IS MARCH 1, 2020


For our out of town teams: We've switched over to a new software system in the past year, so you will have to create a new account with RAMP Interactive in order to register your team for the Spring Cup. See below for detailed registration instructions
---
RULES
GAME SHEETS
Game Sheets for each game will be provided to teams upon check-in at tournament headquarters
ROSTERS
PREFERRED HOTEL
Delta Hotels by Marriott Calgary South (135 Southland Dr SE, Calgary, AB T2J 5X5)
Our Sponsor Hotel is offering preferred rates for Spring Cup 2020 teams. Please view the welcome letter below for more details and for the reservation process.
---
How to register for the Spring Cup
Click on the 'Register Now' icon above to take you to RAMP Interactive
Log in to (or Create) your RAMP Interactive account
Select 'Team Registration'
Choose a Season: Tournaments
Choose a Division: Spring Cup 2020
Choose a Tier: Over 30

or

Over 40
Choose a Team Contact: Please enter your own information
Team: Please enter your Team Name
Please answer the 6 questions about your team
Team Invites:

SKIP THIS PAGE

. Team Rosters can be filled out using the Team Roster Form and submitted by email to office@mycwsa.ca
VERIFY your registration details are correct
Enter Payment Information
SUBMIT REGISTRATION
If you have any questions about the registration process, please contact the CWSA office.
Field Map