How to Find us:
Calgary Women's Soccer Association
4441 76 Avenue SE (Unit 110, EAST Building)
Calgary, AB
T2C-2G8
We are at the corner of 76 Ave SE and 44 St SE.
If you're coming off of Barlow Trail N, turn right down 76 Ave. Take another right at 44 St and right immediately into our parking lot.
We are the very last office door, at suite #110. Our parking lot and office door are facing 44 St. SE, on the SE corner of the building.
Our office is accessed directly from the parking lot.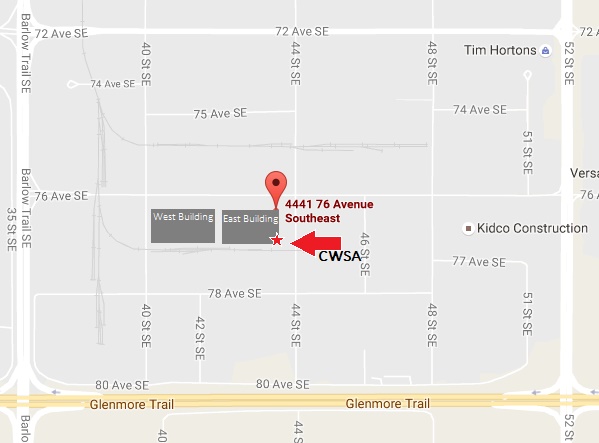 Our building (this photo is facing SOUTH):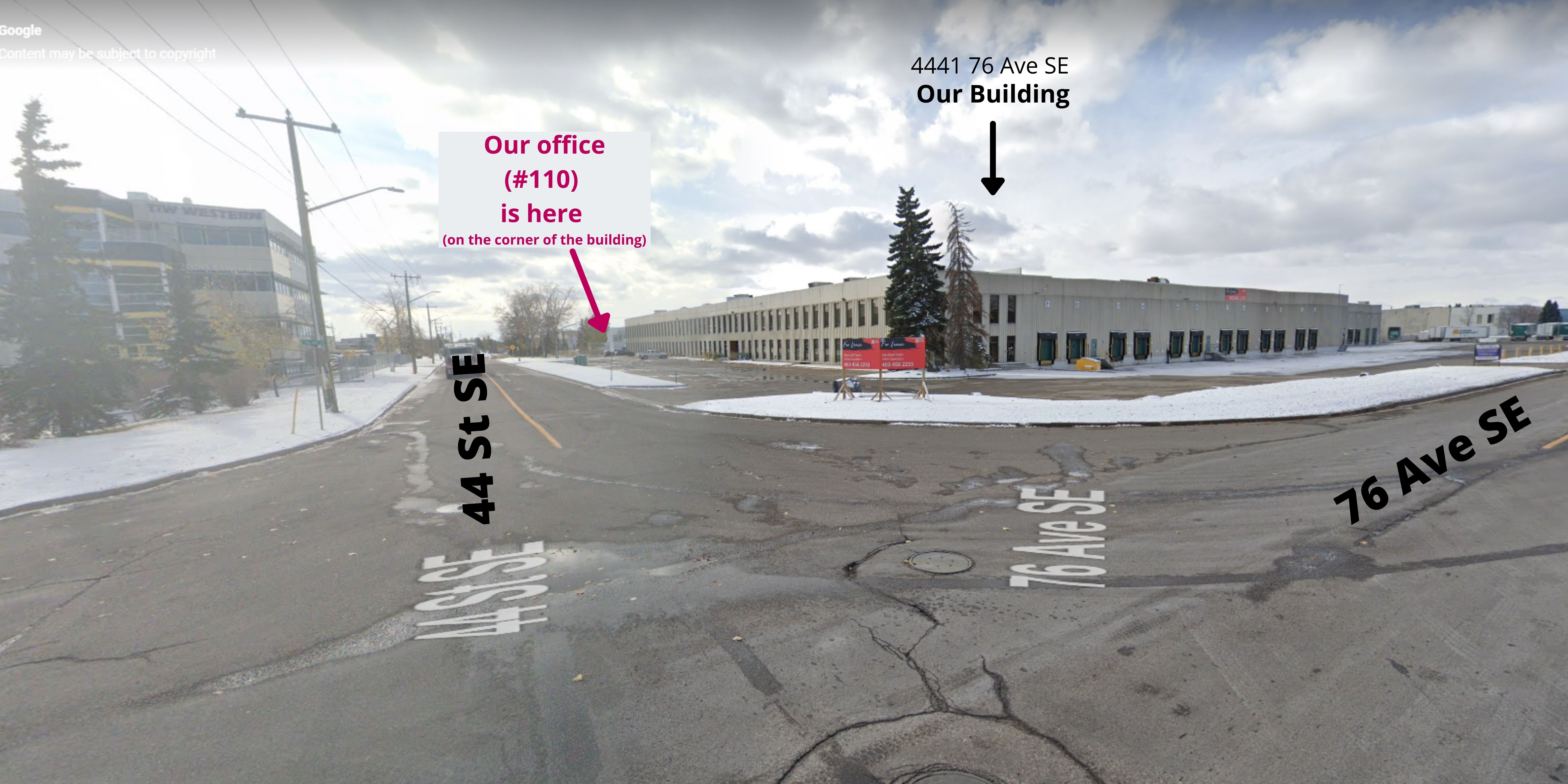 Our office door: